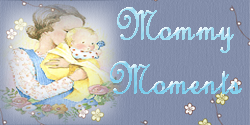 Happy Friday everyone!! It's time for us mommies to share wonderful stories and milestones of our kids. This weeks theme is
" Special Trips"
. And for this theme, I would like to share to you my daughter's first school field trip as this just happened recently.
The trip happened sometime in the last week of August. Too bad as I was not able to accompany her, though how much she wanted me to be with her, due to my pregnancy condition. Her daddy was the polite replacement of course. They enjoyed the trip a lot but came home very tired and dizzy. But she did enjoy it as she was bubbling a lot about it the day after. Look at the some of the photographs below.
They at Clark Museum- one of the place they visited
At Nature's Spring Plant..
The Kalesa at Clark Expo
Bamboos.....
The pouting lips and the ricefield behind..
According to her, "It's a volcano mama"
I love this pic...
up , up she went at Mabalacat Fun park...
She loved the drive..