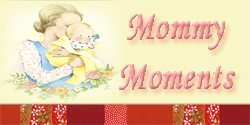 Friday once again. Another Mommy Moments time. Praise the Lord for His love and mercy that He has preserved my family from the past calamity. He has been our refuge during storms.
This week's theme is
Music and Me
. I admit I don't have a lot of photos of my kids on musical Instruments as I don't have files of them. My boys are musically inclined by playing flute, guitar and some stunts on the keyboard but their photos are not with me as they live in the province with my mother. I did find some old photos that I could share here.
When Bebay was 2 years old she loved to pretend being a "Guitar man"
Kuya sometimes hit the keyboard, though he is practically lazy when I asked him to practice..
When somebody is playing , the little girl would always be around messing the melody..:P
Now, those are for my children. This time I have to share
Music and the Mommy
. LOL. Well, I love music too. I play the piano since I was five years old and keyboards and guitar. I am a frustrated singer too. Ha ha.. How I just wished that my children would inherit my musical genes. =)
Play the music and not only the Instrument..
The frustrated singer side of me.. HA HA
and my Ultimate Love...
The PIANO
.. (but unfortunately I cannot find a digi photo of me on it here with me as our piano is on our parents home in the province. )
Join us here at Mommy Moments and play along
. Happy and Safe Weekend to you!