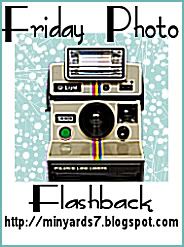 It's Friday Photo Flashback again. Time to showcase your precious pre-digital photos. The meme is hosted by
Alicia
of
More than Words
. If you want to play along, hit the badge above and be sure to put your link in her Mr. Linky for us to visit your posts.
I have told you, I have my heart into outdoors before when I was younger. I love the mountains, the beaches and scenic places that I could visit.
I only went out for a walk and finally concluded to stay out till sundown, for going out, I found, was really going in. ~John Muir, 1913,
Why do we love the sea? It is because it has some potent power to make us think things we like to think.