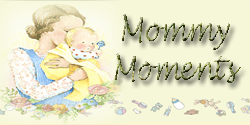 I was not able to play along last week due to some medical emergency regarding my pregnancy. However, I'm here again, playing along... This week's theme is "It's My Favorite", showing any photo of our children with any of their favorite.
What I will share you this week is my daughter's favorite plush bunny which she calls
" Bunbun"
Bebay's Bestfriend- Her favorite Bunny

Meet Bunbun, a soft plush bunny toy which arrived together with the box from Australia sent to us about 4 years ago.
This is how Bunbun looked like when it arrived to us years before. Soft, cuddly and cute bunny. It actually arrived together with a lot of soft toys for my daughter. I never thought that this little plushy toy would become my daughter's favorite, actually her best friend. I have blogged about this before titled
"My Daughter's bestfriend"
.
How they became best friends? Let me start it this way, Bebay was only two months old or three when Bunbun became her favorite. Ludy , her nanny or yaya just decided to place the toy at her arms for her cuddle one day. From then on, she noticed that Bebay slept well when bunbun was near her or at her reach. Until the day came that she could not sleep without it that she would cry and fuzz if bunbun was not at her side. Bun-bun is everywhere where she is, except for short mall trip and get-aways around the city. Bunbun has been with us when we took vacations at the province, during confinement at the hospital that a lot of people knew the little toy rabbit to be her favorite. She cannot take her milk without cuddling bunbun and moreover cannot take afternoon nap without it beside her. Bun-bun smells like bebay , i think so too. he he. I even saw her putting Bunbun at her school bag at her first day of school as she said, she would bring it along with her in school. Of course I did not allow her. Bunbun have been to many places as where my daughter is , there is also Bunbun.
If my daughter is growing older each year, bunbun is also getting old and worn out and literally not so cute anymore.. LOL. Look at some photos of bunbun 2 years ago. This plushy still survive up to the present, but just imagine how thin, worn and how raggy it could be with eyes off and little of the nose left..and the round face becomes oblongated.. LOL. I even joked that we should throw bunbun already as it's not good anymore, but she'll just cry out loud and won't let us do anything about it.
A lot of toys and soft cuddly bunnies were sent year by year and even bought by me
BUT NOTHING BEATS HER FAVORITE BUNNY.
Now, it's time for you to tell your story.
Join us at Mommy Moments here
and tell us your kid's favorite.