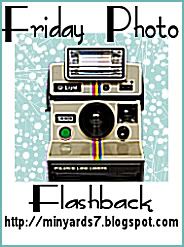 Friday Flashback once again. Time to showcase our old pre-digital photos to remember old memories. Thanks to Alicia for hosting this meme.
BAND LEADER


When I was in high- school , I have been so active in extra curricular activities that almost all school clubs and groups I had been a member. This week I am showing you photos of me being one of the drum corp / band leader. I had a great fun whistling the band whistle in commanding my members. Our group led the parade during school fair, town fiesta and other town affair. We had also joined drum corp exhibition competitions. It was really fun being in the group.
Happy Friday everyone!! If you want to play along
Friday Photo Flashback
, hit the banner above and be directed to
Alicia's site
. Dont forget to sign on the Mr. Mcklinky for us to hop around and visit your entry.