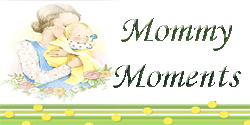 It's Mommy Moments once again. I love the cute button above.. MM has a lot of button choices now.. You can get it on Mommy Journey page
here
.
I have been busy lately and was not able to post entry for MM for quite a while. But I won't let this topic pass without a post. The theme today is Part of the Family. I surely would want to post moments of my children with their favorite Grandmy (lola) and favorite Mommy (my sister).
My two boys with Grandmy (my mother). They live and grow with my mama. Actually I am the one who misses them all the time as they are in the province with mama.
My eldest with Mommy Em (my sister). He is so close with em as he slept beside her when em was not married yet.
Kuya Gong and Cong when they were small with Grandmy..
She is also a part of the Family as she takes care of my daughter. It's Neneng with bebay. My daughter loves her a lot.
So how about you?
Join us here and share wonderful moments with us!