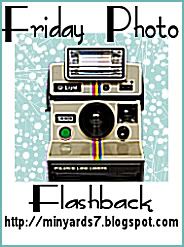 Friday Photo Flashback again. It is so wonderful that

Alicia

had started this meme as it is so great to share treasured memories we hold dear from the past. Hit on the banner above if you want to join too and be sure to sign at the Mclinky at Alicia's site so we could comment and visit your posts too.



This photo is very memorable as this was the first school photo of my sons (first day of school) when they first got their formal education.
My eldest was only 4 year old in this and my second son was 3 year old smarty baby.
I hold it dear as I remembered shedding tears of loneliness when I saw this one, as I was not personally there to witness this important day of their childhood as I was miles away from home.
It's amazing how time passes by. My boys now are 10 and 9 years old growing children in the Lord.