Friday again and another opportunity to recall the past. Thanks to
Alicia
for creating this meme as we always have wonderful stories to tell from the yesterdays..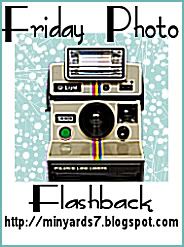 My theme for this week is
" All About Me"
.. I want to show you my friends how I look when I was a baby , a kid, a young woman and to becoming a Full blown mother...
First pic on the top left was when I was a year 10 months old baby. Second photo on top right was taken when I was 5 years old. Right below the top right photo was when I was 23 years old-with 2 sons and the last one was taken last year , I was already 30 years old- a mother of 3 children.