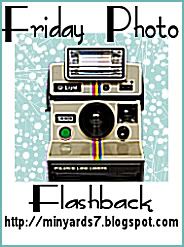 Here is my third entry for Friday photo Flashback. This is not a black and white photo but it was taken year 2001. I am showing you here picture of my two sons when they were babies. Kuya Aljodon was only 1 year old and 8 months in that and my second son Al'jered was only 6 months old. How precious to see them as babies and I miss the moments when I cherished them in my arms. However for us moms, no matter how tall our kids are now, they remain babies in our hearts.
To those who want to join the
meme
, click the banner above to be directed to the
Alicia's page- author
of this meme.