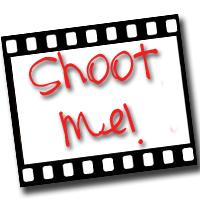 Post a picture of YOU (yes YOU) with a child, spouse, friend or even by yourself every Thursday. You'll be glad you did!
Glad to be back on the blogosphere. I miss a lot of memes while I was away. I haven't even finished my
52 weeks challenge
so I came back to
Carin's blog
thinking to push through with it. But I saw this new fun meme,
"Shoot Me"
, It's pretty similar. I decided to join then and start my first shoot today.
Here's a photo of me and little "Lishan Jeshaiah"... She was born last December 9, 2009. This was taken last week. She looks like me, doesn't she?
Join Us here
.. You'll be glad you did!